LOG.ED
With 50€ per month you can access our education program and work in Coworking Login, from monday to friday, from 6pm to 10pm.
Access to knowledge is a right for all. So we've created LOG.ED.

In our hyper-connected world it seems unbelievable that the information is still not available. Too many resources are copyrighted. Online materials are often difficult to find, or they must be translated and interpreted.

In this scenario someone is trying to propose expensive training courses and earn money by charging people the access to knowledge.

But knowing cannot be a cost or a privileged few. That's why we decided to change the rules of the game.
Companies and professionals join our platform and support the cost of access to educational resources.

They promote their business in the most genuine way possible: they give back to the community their knowledge and enhance the professional skills of their employees. You get access to a vast world of knowledge and resources, with ease and at an affordable cost.

The world belongs to the curious. If you're hungry for knowledge you have the right to learn. And if you have access to knowledge you have the moral obligation to share it with others.

Write with us the history and future of LOG.ED.
Courses
Each month we activate courses in marketing, economics, communication, technology and design, curated by Enter
o by companies in our ecosystem, aimed at anyone who wants to get the basics to learn about a topic.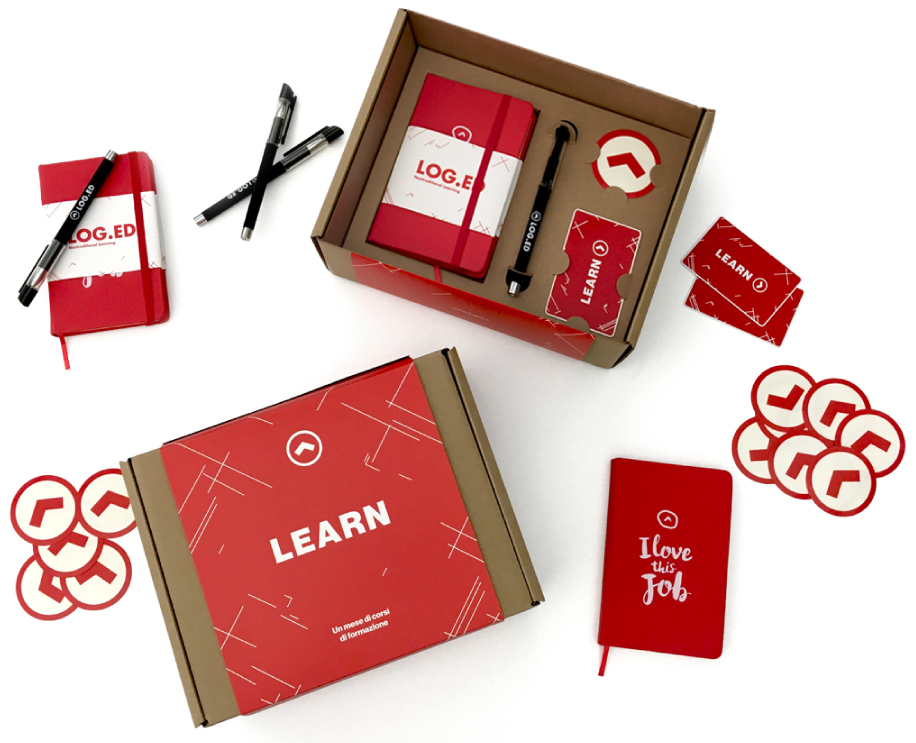 To join LOG.ED you have to register on the LOG.ED site and make a monthly payment of €50 including VAT. The LOG.ED courses generally have a duration of eight hours each and are executed in four weekly sessions of two hours each. The courses are repeated over time, month after month. You can follow all the active modules during the term of your subscription.

Once you purchase a monthly subscription and choose the courses you want to participate to, you only have to come to Coworking Login Milan and follow the lessons. You will receive a welcome kit with the badge that will give you access to the coworking from Monday to Friday, from 6pm to 10pm, during the term of your subscription.