Ventures
We invest in companies that share our vision
on the Collaborative Commons.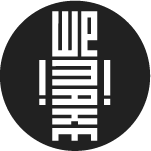 WeMake
WeMake is an innovative startup and a FabLab workspace of 250 square meters in Milan.
It's a space for innovation and prototyping accessible to everyone.
Digital fabrication
---
WeMake is a space where people can meet, learn, fix, produce and test. It's a community to share projects and a training space to learn and work in new ways.
Innovation
---
WeMake realizes experiential training courses to improve the cohesion and the innovative skills of the team. The group activities breaks the classical schemes of the creative process bringing out new perspectives.
Education
---
In WeMake you can learn to design for digital fabrication, prototype using CNC machines, lasercuts and 3d printers, discover the potential of open source hardware such as Arduino for the Internet of Things and robotics.
Co-design
---
WeMake works with teams to prototype new, high-tech and digital products, according to the open source approach.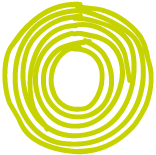 FolkFunding
FolkFunding is a fintech startup born from the experience in the field of crowdfunding,
gained through the creation and development of Produzioni dal Basso.
Produzioni dal Basso
---
Produzioni dal Basso is the first crowdfunding platform born in Italy: it has thousands of funded projects, more than 100,000 users and 2.6 million euro transacted.
Crowd Economy
---
FolkFunding is a reference point for the Italian market regarding the development of reward, donation and equity-based crowdfunding platforms, social lending and crowd economy.
Crowdfunding
---
FolkFunding provides its clients with all the tools for crowdfunding: platforms, landing pages, payment flows, analysis and consultancy, development and UX, management and customer care.
Projects
---
FolkFunding works with Intesa Sanpaolo, Lastminute.com, Bper Bank BancaEtica, Arci and ANPI. With Slow Food has raised more than 300,000 Euros for the campaign We Feed The Planet and for NTT Data Italy developed the idea management platform "IdeaHub".